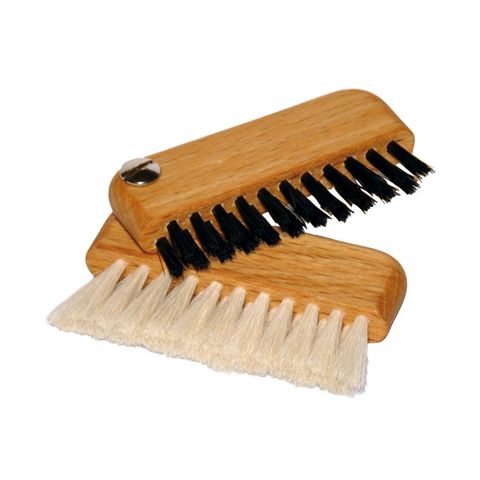 FLORENCE PC + CAR INTERIOR BRUSH
Description
Suitable for cleaning hard to reach areas particularly computors or in cars.

Natural bristles are the dorsal bristles of a species of bristle pigs which are only kept in China. Light coloured or black "wild boar bristles",
the longer the bristles the stronger they are.
Goat hair is derived from the Chinese long-haired goat, this extremely fine and silky soft hair is particularly suited for use in baby brushes,
face brushes and other cosmetics brushes.

Size: 7x1cm.